Deployment techniques
Most drifting buoys are deployed by commercial ships and research vessels. Without such cooperation the global buoy
network of over 1250 drifting buoys and 400 moored buoys could not exist today and will be hard to sustain in future. Buoys are pre-packaged for easy deployment, from the lowest deck or ramp, whilst underway.
Methods for Drifting Buoys
Global Drifter Center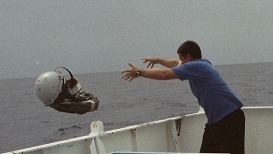 South African Weather Service
Météo France, Centre of Marine Meteorology (CMM)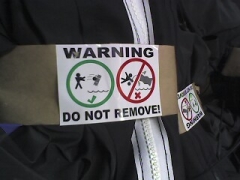 Video from 2006 »
It shows the deployment of a Technocean SVP-B drifter 62587 in the Southern Ocean from RV Marion Dufresne on August 27th 2006. Position was 48°01.4'S/59°50.5'E.
Conditions were:
- wave height: 4 metres,
- wind speed: 27 knots,
- ship speed 14 knots,
- height of drop: 5 metres.



Moored Buoys
Safety Considerations - a document has been prepared with information about safety in deploying and manufacturing moorings.
Air Deployments